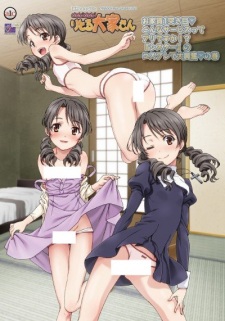 Synopsis
"Dokidoki little Ooyasan" is a really top hentai of 2018! It was created by collaboration works and will leave all fans of little girls grinning. Tanaka moved into a cheap but slightly rundown apartment. The charm of this apartment however was not the rent or amenities… On rent day, every month, the landlady provides more than accommodation service. Her service is none other than a good old full service! Even though she appears to be young is quite a bit older than Tanaka, a legal little girl!!! If you give the rent you get to have your way with the landlady… Watch this best hentai, unfortunately not uncensored, and leave your reviews under the video!
Anime Detail
Japanese dokidokiりとる大家さん
Source Other
Total Episode Unknown
Released: May 25, 2018 to ?
Studio
Collaboration Works