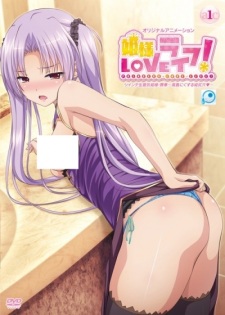 Synopsis
We present you one more new hentai – "Hime-sama Love Life!". PoRo studio created this anime using the same name novel, which will tell us about the brother and sister – Yahiro and Io. These guys moved to an unfamiliar city, due to the fact that their father changed his job. After a while, the main character enters the local academy and begins to adapt to a new life. Once, he noticed a strange van near his house and thought that somebody want to rob and take out all the valuables. When he came inside the house he saw a beautiful girl who turned out to be a certain princess and wants to live with him. Have a good time and leave more comments!
Anime Detail
Japanese 姫様LOVEライフ!
Source Visual novel
Total Episode Unknown
Released: May 31, 2019 to ?
Studio
PoRO