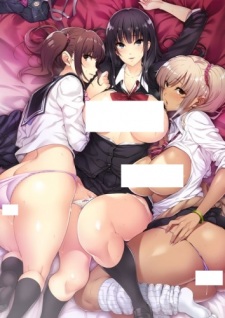 Kyonyuu JK ga Ojisan Chinpo to Jupo Jupo Iyarashii Sex Shitemasu.
Trailer
OVA
Completed
15 min. per ep.
Synopsis
Studio T-Rex and Raika Ken announced another adaptation of the popular cgi project. Hentai is based on the eponymous cgi manga authored by Lunatic Orgasm.
Saina Miyamoto is Vice President of the student Council and helps her elders in all matters of concern. This time she receives a rather strange task to accompany an elderly man. Goguryeo Cisco and Kyoko Tazawa with which Sayn, before met on the Internet, help her, accompanied by an elderly man in one of the love hotels. Saina understand that girls do it is not the first time and just following their instructions.
Anime Detail
Japanese 巨乳J○がオジさんチ○ポとじゅぽじゅぽいやらしいセックスしてます.
Source
Total Episode 2
Released: Oct 5, 2018 to Nov 2, 2018
Studio
T-Rex