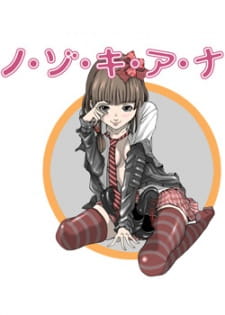 Synopsis
After moving into his new apartment, art school student Tatsuhiko Kido discovers a crack in his wall. When he peeks inside, he makes eye contact with his neighbor, Emiru Ikuno, as she masturbates. He rushes next door to clear the misunderstanding and inform her of the crack, but accidentally trips and falls over her in the process. To make matters even worse, Emiru now has photographic evidence that would plainly depict Kido as a sexual offender. Kido then learns that Emiru has a voyeurism fetish, and is blackmailed into leaving the crack as is.
Unfortunately for Kido, it doesn't stop here! Emiru is also attending the same art school that he is, and he will be seeing her far more than he would like to. Emiru and Kido are set to embark on a unique friendship with wildly erotic potential.
Anime Detail
Japanese ノ・ゾ・キ・ア・ナ
Synonyms A Peephole
Source Manga
Total Episode 1
Released: Feb 28, 2013
Studio
Studio Fantasia
Producers
Toho
Warning, the series is titled "Nozoki Ana" there may be violent, bloody or sexual content that is not appropriate for underage audiences.