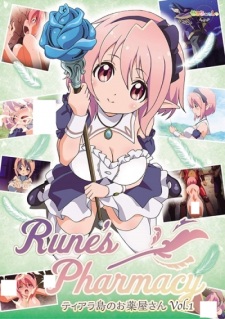 Runes Pharmacy Tiarajima no Okusuriya-san
Trailer
Synopsis
"Runes Pharmacy Tiarajima no Okusuriya-san" one of the newest hentai from Selfish studio. Our team belived that it will be greater but unfortunately it is not. Erpenela – little girl, who working like junior pharmacist, because her dead parents were left a pile of debt. Our heroine must work with a lot of bad guys who need her services. During one of her working days, she met a big orc who want to fuck her. After the monster caught her, some brave guy save her and showed document which give him a permission for taking back her parents debt!
Anime Detail
Japanese Rune'sPharmacy ~ティアラ島のお薬屋さん
Synonyms Rune'sPharmacy: The Pharmacist of Tiara Isle
Source Game
Total Episode Unknown
Released: Nov 30, 2018 to ?
Studio
SELFISH