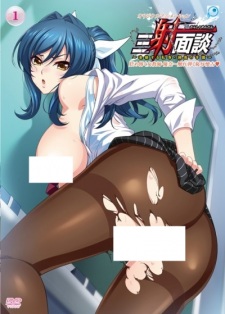 Sansha Mendan: Rensa Suru Chijoku Choukyou no Gakuen
Trailer
Synopsis
This hentai we will be about the a little bit strange guy Re. Our hero loves to compel girls in terms of sex. Re is learning at the one of local institutes, where surrounded by a lof of sexy students and teachers. He made all the teachers his personal slaves who must please him in any place and at any time. Yuna – the only one girl, who did not become his toy. She had the courage to inform all the Institute leaders about the antics of Re that caused his immediate expulsion. After a while, the boy goes to study in another place where meets the younger sister of Yuna. Of course, he decided to start his insidious revenge!
Anime Detail
Japanese 三射面談 ~連鎖する恥辱・調教の学園~
Source Visual novel
Total Episode Unknown
Released: Mar 29, 2019 to ?
Studio
None Found
Producers
PoRO