Mesu Kyoushi 4: Kegasareta Kyoudan Episode 5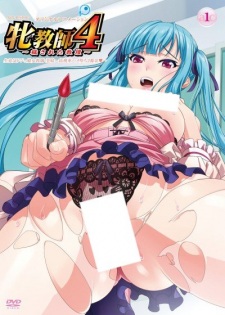 Google

Mesu Kyoushi 4: Kegasareta Kyoudan

Trailer

Synopsis

Here is another new hentai, inspired by the eponymous visual novel - "Mesu Kyoushi 4: Kegasareta Kyoudan". This animation is unlikely surprise anyone with the plot and concept, because the whole story revolves around the elite educational institutions, built exclusively for the education of children of the richest people in the world. But despite the exclusivity of the place, the majority of teachers and students have other goals than getting a decent education. Students are given sexual pleasures in their spare time, and teachers help them in this. Despite the many slightly boring genre You can watch this hentai at least due to the quality of drawing and the details of the characters!