Sakuramiya Shimai no Netorare Kiroku Episode 2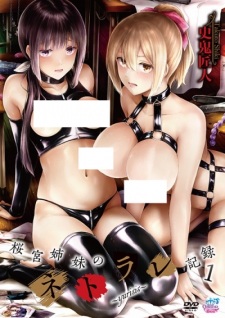 Google

Doodstream

mp4upload

Sakuramiya Shimai no Netorare Kiroku

Trailer

Synopsis

Queen Bee studio decided to film one more manga and, as a result, released hentai "Sakuramiya Shimai no Netorare Kiroku". The main role will have two sisters - Hinata and Sachi. They are quite ordinary girls who study, play sports and other entertainment. They have a friend - nerdy photographer Tachikawa, who periodically annoying them. Once upon a time, Hinata found a package of photos, addressed to her. There was an impressive set of very vulgar photos, but the girl's face was hidden. She reviewed them more and more and seemed that the girl's body was very good known to her. A few days later, she found her sister during sex with Tachikawa... Will she protect her or join to their sex party? Watch this hentai online and you will know!