Shikkoku no Shaga The Animation Episode 1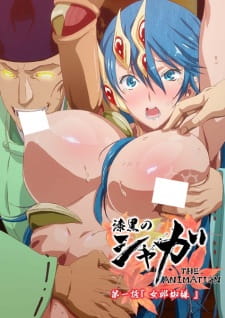 Google

Doodstream

mp4upload

Shikkoku no Shaga The Animation

Trailer

OVA

Completed

30 min. per ep.

Synopsis

"Shikkoku no Shaga The Animation" is a new hentai that from Seven studio . It'll tell you a story about a particular village located near one of the magic mountain with an interesting name - "Beautiful leaves". The ruling in this village people, without shame and conscience, make daily orgy not only with locals but also travelers, by chance, lost in an unfamiliar area. The main character will be a pretty girl Shaga, which is priestess. Sexy cutie accidentally got into this sinister place. How did she get out of here? Watch this hentai online, and You will know what the outcome of her adventure!