Youkoso! Sukebe Elf no Mori e Episode 2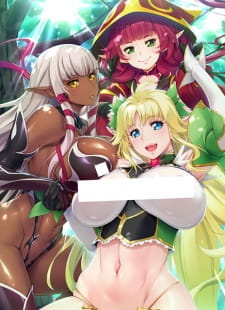 Google

Doodstream

mp4upload

Youkoso! Sukebe Elf no Mori e

Trailer

Synopsis

Here the one newest hentai, which has very interesting story for us! The main hero will be the boy, who became a somebody like a savior for all elf girls in the world. All his crazy adventures began from the moment when the magical tree lost all its power, which uses by all elfs for reproduction, and this situation put them on the verge of full extinction. The elder elf understood, that she must find the messiah, who will be the solution of this problem and save all of them. In this role will be our guy - Yuichy, who saw the elder elf in spite of that the used the invisibility spell on herself. After a short acquaintance with fanstasy world, our brave boy was explained that he must fuck all sexual and pervert elves, because just this can help them to survive! You can watch this hentai with English subs and for free in HD quality!