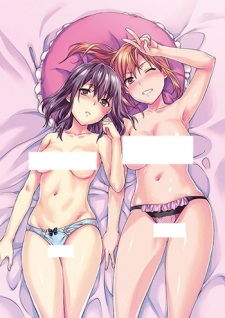 Ane Kyun!: Joshi ga Ie ni Kita!
Trailer
Synopsis
Honoka arrived at home with snacks, juice and candies which are her brother's, named Hirokazu, favorite stuff. However, she noticed there has been an unexpected guest – Akazaki. She attends the same class as Hirokazu and for that matter he invited her for a study session and Honoka misunderstood her as his girlfriend. Will Hirokazu make up with his sister in a secret way while Akazaki is still in their house?
Anime Detail
Japanese 姉キュン! ~女子が家に来た!~
Synonyms A Woman Has Come to the House!
Source
Total Episode 1
Released: Aug 29, 2014
Studio
Producers Pashmina, Studio 1st