Nariyuki→Papakatsu Girls!! The Animation Episode 2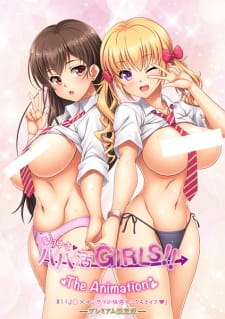 Nariyuki→Papakatsu Girls!! The Animation

Trailer

OVA

Completed

23 min. per ep.

Synopsis

Two high school girls, Chihiro and Eri, were chatting at a hamburger shop after school. As they were talking, Chihiro slowly changed the topic. "Actually, I want to ask you something... no, I want you to listen to my troubles." Chihiro told Eri that sex with her boyfriend is no good, and asked if there is a way to make it better. The experienced prostitute Eri then started talking about her sex experiences and how good it is. "Right, the customer I had last time was a huge jackpot! I can't even remember how many times he made me cum! So, would you like to go and watch us?" At first, Chihiro refused the idea, but since she was definitely curious, she finally gave in and said she would just watch them.